Mechanical Self Tapping Tees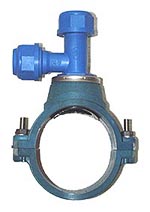 The 4N Self Tapper is a new self-tapping tee which doesn't corrode. It allows ease of installation and tapping on water mains pipe such as AC, PE and PVC pipe, without leaking.
Benefits
The 4N Self Tapper is molded in a S/S grade engineered nylon blend plastic with 316 bolt and nut for securing the fitting onto the pipe. The cutter is made from 316 stainless steel and is operated by a 12mm Allen key. There is no flow restriction, head loss is minimal as the water flow into the distribution pipe through the outlet is of the same diameter.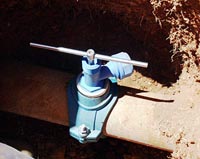 Suitable for AC Pipe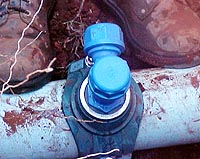 Suitable for PVC and PE Pipe
Note: Special instructions for oversized pipe.